Shellen Lubin—Director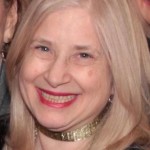 Shellen Lubin is a veteran of both the cabaret and theatre worlds as a director, writer, performer, and voice and acting teacher/coach. She directed the Bistro Awards shows from 2012 through 2020 and is excited to direct them live again. She is currently director/dramaturg on several projects in development, as well as two collaborations for which she is lyricist, with Elsa Rael (libretto) and Matthew Gandolfo (composer). She wrote 14 chapters for The New Cabaret Artist's Handbook for the BistroAwards.com. Her reflections on artistry and life have been featured in five cover pieces for Back Stage (archived online), are read weekly in her Monday Morning Quotes think pieces, and are heard weekly as part of the Village Yontif Shabbat services, where she is resident poet/philosopher. A fierce advocate for intersectional diversity, she is co-president of the Women in the Arts & Media Coalition, past president of the League of Professional Theatre Women, and chair of the National Theatre Conference's Women Playwrights Initiative; she's a member of SDC, Dramatists Guild, AEA, and SAG-AFTRA.
Daryl Kojak—Musical Director and Pianist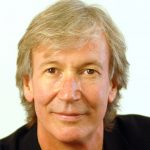 Daryl Kojak—pianist, arranger, producer, musical director, composer and songwriter—is honored to have worked with a long list of talent, including Robin Williams, Billy Crystal, Phoebe Snow, Ben Vereen, Sheila Jordan, Michael Feinstein, Jane Monheit, Cheryl Bentyne, Kristin Chenoweth, Vicki Sue Robinson, George Coleman, Randy Brecker, Sheldon Harnick, Sandra Bernhard, Dee Dee Bridgewater, Mary Testa, Rita Rudner, Richard Belzer, Tiny Tim, Catherine Russell, Laurie Krauz, Heather Mac Rae, Stephanie Pope, and many others. He has composed and scored music for film, television, stage, artist recordings, and video games and has been honored with the Bistro Award for Outstanding Musical Director, the Caribbean Gospel Music Award for Top Gospel Arranger, the MAC Award for Best Jazz Group, and—with Laurie Krauz—the Bistro Award for Outstanding Theme Show for Tapestry Rewoven.
Dwayne "Cook" Broadnax—Drums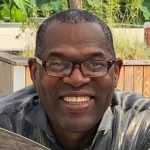 Philadelphia-born, but now living in Brooklyn, Dwayne "Cook" Broadnax teaches trap drum-set concepts at Long Island University (LIU)/ROCNATION, Brooklyn Branch. He attended Berklee College of Music, receiving a B.A. in Jazz Performance. "Cook" was the drummer for the late, great jazz vocalist Little Jimmy Scott for fourteen years, until Scott's death in 2014. Among the many artists he's played with are Kevin Eubanks, Johnny Copeland, Savion Glover, Eartha Kitt, Rachelle Ferrell, and saxophonist Illinois Jacquet. He has recorded with Scott and Grammy winner Copeland, as well as with actor-model-singer Vanessa Williams and Vanessa Rubin. He performed in Spike Lee's movie Malcom X and appeared on the television show Madam Secretary. He recently toured Japan with guitarist Tsutomu Nakai and Europe with vocalist Dee Daniels and trumpeter Warren Vaché. He has also performed in Russia with pianist Eli Yamin.
Sean Conly—Bass
Bassist/composer Sean Conly has performed and/or recorded with a diverse list of artists, including Gregory Tardy, Freddie Hubbard, Regina Carter, Ray Barretto, Michael Franks, Tom Harrell, Andrew Hill, Nicholas Payton, Stefon Harris, Yoron Israel, Deidre Murray, John McNeil, Timuçin Şahin, James Moody, Mike Stern, Rick Margitza, Michael Attias, Tony Malaby, Myron Walden, Phillip Harper, Russ Lossing, Anthony Coleman, Mohsen Namjoo, Avishai Cohen (trumpet), Ayelte Rose Gottlie, Darius Jones, Ken Vandermark / Steve Swell Quartet, Yoni Kretzmer, Mara Rosenbloom, Amanda Monaco, Ingrid Laubrock, Francisco Mela, Leo Genovese, and The Newport Millenium Celebration). As a band leader, he has released six recordings, including his latest, The Buzz (577 Records), recorded in October 2021. Sean is also an in-demand teacher. He has given clinics on four continents and has been on the faculty of The Collective School of Music, The New York Jazz Workshop, and The New School.
Stuart Allyn—Sound Design/Engineer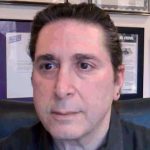 Sound designer, consultant, and recording engineer Stuart Allyn won an Emmy for lead audio mixing for The 1994 Winter Olympics (CBS). His theatre sound design credits include the New York debut of Phantom by Maury Yeston and Arthur Kopit; the New York premiere of James Michener's Sayonara; the multi-award-winning Song of Singapore; a national tour of Company; New York Shakespeare Festival's One Flea Spare and Saturn Returns. Among his credits as designer/mixer: Broadway to Barbados; Actor's Fund benefit with 40 original Broadway stars from Nine, Grease, and Grand Hotel; and the 25th reunion of Grand Hotel. He designed and mixed the MAC Award–winning City Greens Concerts; he mixed for the Newport Jazz Festival and concerts at Carnegie Hall. He also produced, designed, and mixed the Bistro Award–honored Thank You for Your Love with Broadway's Carole Demas, Sarah Rice, and Hal Robinson. During the COVID pandemic, he helped stream monthly live concerts from Skylight Run.
Jonny Mercado—Lighting Design
Jonny Mercado is an actor and freelance technician who's been working professionally in New York City since 2014. This is his fifth year as lighting designer for the Bistro Awards. He joined the technical staff at the Metropolitan Room in 2015, earning a MAC Award Nomination for his work the following year and in subsequent years as well. He is the former technical manager at Don't Tell Mama and also worked as the club's associate booking manager. Currently, Jonny is the booking manager and special events director at the Laurie Beechman Theatre. Jonny received his training at the Chicago College of Performing Arts of Roosevelt University and enjoyed a decade of work at Chicago's Davenport's Piano Bar and Cabaret before relocating to New York City. He also serves as director of sacred music at a Roman Catholic parish in Westchester County, where he is also organist and choirmaster.
Susie Mosher—Host
Susie Mosher has been performing professionally since age 16, when she appeared in the West Coast premiere of Godspell at The Old Globe Theatre. Appearances in nightclubs, theatre, television, and movies followed. Her films include Lost Souls, View from the Top, It's Pat, The Wedding Planner, and Bear City 2. She has been seen on television in Beverly Hills 90210, Snoops, Veronica's Closet, The L Word, and Nurse Jackie. She made her Broadway debut when she was cast in Hairspray, playing Prudy Pingleton for the last two years of the show's six-year run. She hosts her own weekly show, The Lineup with Susie Mosher, at Birdland every Tuesday night. Bistro Awards reviewer Penelope Thomas wrote of The Lineup: "Susie Mosher is a hell of a good host…. Honestly, I'd see her no matter who her guests are. Mosher is real showbusiness and ready to roll with anything."
Sidney Myer—Announcer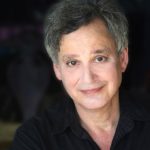 Sidney Meyer has most recently been seen on screen in the five-time Emmy-winning Amazon Prime series After Forever, Seasons 1 & 2. He has entertained from Palm Springs to London and is a recipient of MAC, Bistro, Broadway World, Theater Pizzazz, Mabel Mercer Foundation's Cabaret Classic, and Paula Laurence awards. Sidney has been a cabaret booking manager for four decades (Don't Tell Mama, Rose's Turn, Panache). Off-Broadway credits include Grandma Sylvia's Funeral, Dressing Room, Split Ends. Other theatre: 25th Anniversary Revival of Irene, Kaye Playhouse; Edinburgh Festival Fringe with La Gran Scena Opera Co.; Beauty and the Beast, Theatre By The Sea; Times Square Angel with Charles Busch; The Boys in the Band; Laughing Wild; The Ball. Film: 20th Century Fox's Headin' For Broadway. Television: Celebrity interviewer on cable's Broadway Beat and Cabaret Beat, and on a Nancy LaMott DVD, I'll Be Here With You. Commercials: RCA Victor, New York Lotto. Radio: Regular on The Joey Reynolds Show.
Evan Seplow—Web Producer and Videographer
Evan Seplow is a film and video director, producer, writer, shooter, editor, and graphics specialist. He has worked on features, shorts, commercials, music videos, corporate films, and well as marketing and promotional films and events—including live action, animation, and live-streamed and broadcast events. His clients include Fortune 500 companies such as Nike, Disney, Avon, Sony, Reuters, Miss America, and more. He also works with a huge number of Broadway shows and tours, among them Macbeth with Daniel Craig, Plaza Suite with Sarah Jessica Parker and Matthew Broderick, and Mr. Saturday Night with Billy Crystal. His company can be found on the web at imagefactory.tv
Frank Dain—Program and Promo Design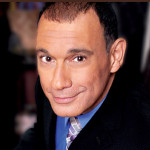 Frank Dain has designed the Bistro Awards program since 2010. Other clients include numerous cabaret performers, Cabaret Scenes magazine (Editor since 2013), American Songbook Association (Treasurer), Manhattan Association of Cabarets (Board member), Mabel Mercer Foundation (Advisory Board), James William Productions (When Everything Was Possible, Zero Hour, Captain Louis), St. Luke's Theatre, Theatre at St. Clement's. He's been a MAC nominee for Male Vocalist and has performed at Carnegie Hall, Café Pierre, Waldorf-Astoria, Jazz at Kitano, Don't Tell Mama, Laurie Beechman Theatre, Metropolitan Room, Pangea, and Danny's Skylight Room. His CD, I Thought About You, received high praise and extensive radio play. He has been one of the permanent judges for the talent contest Mama's Next BIG Act! at NYC's Don't Tell Mama since the contest's inception.
Bob Peterson—Logo Design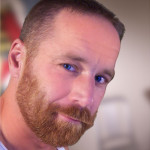 Bob Peterson, a director and digital artist/animator, comes to the Bistro Awards with more than 30 years' experience in multimedia design and production. His animations and designs have been viewed on Broadway in The Normal Heart (Hewes Award for projection design), Lucky Guy, and the Radio City Christmas Spectacular. He is the lead animator for the Exhibitions Department at the American Museum of Natural History. His past work has included permanent installations for the British Olympic Museum in London, Russia's first Jewish Museum and Tolerance Center in Moscow, and the Museum of Tolerance in Chattanooga, Tennessee.