RESERVE YOUR AD SPACE NOW FOR OUR BISTRO SHOW PROGRAM!
Ad Deadline: Thursday, February 27, 2020
SOLD!
DESCRIPTION

SIZE

(Width) x (Height)

COST

Full-page
5"w  x 7.75"h
$325
Half-page Horizontal
5"w x 3.875"h
$175
Quarter-page Vertical
2.375"w x 3.875″h
$100
Inside Front Cover
5"w x 7.75"h
$400

Inside Back Cover
5"w x 7.75"h
$375 $350 SOLD!
Back Cover
5"w x 7.75"h
$525 $500 SOLD!
Double-Page/Centerfold
10.5″w x 7.75"h
$525
Online Banner Ad
300 x 250px or 468 x 60px
$50
---
ARTWORK SUBMISSION/DEADLINE
PROGRAM ADS: Artwork will only be accepted in the following formats: PDF, JPEG, or TIFF  files. Color format should be CMYK. All files must be at 300 dpi resolution. All PDF file submissions must be press-optimized with all fonts embedded. Files of any other format cannot be accepted and will not be included in the program.
Dimensions for full-page with bleed:
1. 5.75″w x 8.75″h (1/8″ bleed on all sides.)
2. Live area: 5.00″ w x 7.50″ h (Keep all important information within these borders.) 3. Trim Size: 5.5″w x 8.5″h
ONLINE BANNER ADS: There is no deadline for online banner artwork – it can be submitted at any time.
Banner ads will run for two months; price includes one artwork change during the period. Choose either 300 x 250 px or 468 x 60 px.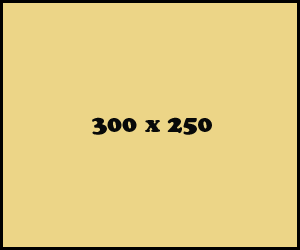 (All ads must conform to the following format: PNG/JPG/GIF with a resolution of 72 dpi; Color format should be RGB)
Program ads must be submitted by Thursday, FEBRUARY 27, 2020.
VERY IMPORTANT! Place your name in the subject line of the email submission!
---
PAYMENTS
Payments can be made online, or by sending a check or money order payable to Bistro Awards and mailed to:
Bistro Awards c/o Sherry Eaker 230 East 15th St., PH B New York, NY 10003
---
CONTACT
For questions and concerns about PROGRAM ADS and/or BANNER ADS, contact sherry@sherryeaker.com