Producer – Sherry Eaker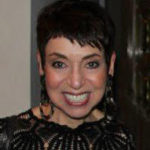 Sherry Eaker began producing the Bistro Awards show in 1990 with "Bistro Bits" columnist Bob Harrington, who created the Awards in 1985. Eighty Eights was chosen as the first venue, and after Bob's passing, the event moved on to the Ballroom, then the Supper Club, and eventually to Gotham Comedy Club where it has remained for the past thirteen years. Sherry had been producing the show during her long tenure as Editor in Chief of Back Stage, but since 2008 she has been producing it under the banner of her own producing company, SEE Theatrical Productions. As she did when she was editor, Sherry still sees the importance of recognizing, encouraging, and supporting new and aspiring talent.
Director — Gerry Geddes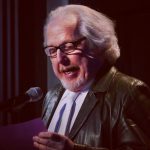 Gerry Geddes has conceived and directed a number of musical revues—including the Bistro- and MAC Award-winning "Monday in the Dark with George" and "Put On Your Saturday Suit-Words & Music by Jimmy Webb"—and directed many cabaret artists, including André De Shields, Helen Baldassare, Darius de Haas, and drag artist Julia Van Cartier. He directs "The David Drumgold Variety Show," currently in residence at Manhattan Movement & Arts Center, and has produced a number of recordings, including two Bistro-winning CDs. He's taught vocal performance at The New School, NYU, and London's Goldsmith's College and continues to conduct private workshops and master classes. As a writer and critic, he has covered New York's performing arts scene for over 40 years in both local and national publications; his lyrics have been sung by several cabaret and recording artists. Gerry was (and will be) an artist in residence at Pangea and he has just completed a memoir of his life in NYC called "Didn't I Ever Tell You This?"
Associate Producer – Wendy Lane Bailey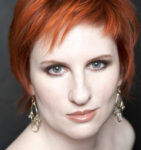 Wendy Lane Bailey is a singer, actor, writer, director, producer, and arts educator whose performances in venues across the country have earned critical praise for versatility and sophistication. She has appeared as a guest artist on several recordings, including Leslie Gore's and Susan Egan's, and her debut solo recording, Breathing, was produced by Michele Brourman. She and Brourman are collaborating with Gretchen Cryer on a one-woman theatre piece with music. In addition, she founded the Washington, DC Area Cabaret Network and was the Associate Director of the Cabaret Conference at Yale University, for which she received a 2007 Bistro Award. She served on the board of Pioneer Productions, for whom she produced and directed plays and oversaw the company's Social Media outreach and education programs. www.wendylanebailey.com.
Music Director/Piano – Daryl Kojak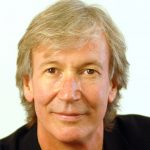 Daryl Kojak, pianist, arranger, producer, musical director, composer and songwriter, is honored to have worked with a long list of talent, including Robin Williams, Billy Crystal, Phoebe Snow, Ben Vereen, Sheila Jordan, Michael Feinstein, Jane Monheit, Cheryl Bentyne, Kristin Chenoweth, Vicki Sue Robinson, George Coleman, Randy Brecker, Sheldon Harnick, Sandra Bernhard, Dee Dee Bridgewater, Mary Testa, Rita Rudner, Richard Belzer, Tiny Tim, Catherine Russell, Laurie Krauz, Heather Mac Rae, Stephanie Pope, and a whole bunch of others. He has composed and scored music for film, television, stage, artist recordings, and video games, and has been honored with the Bistro Award for Outstanding Musical Director, the Caribbean Gospel Music Award for Top Gospel Arranger, the MAC Award for Best Jazz Group, and, with Laurie Krauz, the Bistro Award for Outstanding Theme Show for Tapestry Rewoven. Daryl's notating and   engraving work includes The Boston Pops and The Scottsdale Philharmonic Orchestra. http://www.darylkojak.come
Bistro Awards Logo Design – Bob Peterson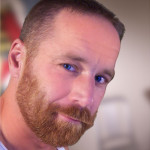 Bob Peterson, a director and digital artist/animator, comes to the Bistro Awards with over 30 years' experience in multimedia design and production. His recent animations and designs have been viewed on Broadway in The Normal Heart (Hewes Award for projection design), Lucky Guy, and the Radio City Christmas Spectacular. He is currently designing as Lead Animator for the Exhibitions Department at the American Museum of Natural History. His past work included permanent installations for the British Olympic Museum in London, Russia's first Jewish Museum and Tolerance Center in Moscow, and the Museum of Tolerance in Chattanooga, Tennessee. View his work at PetersonPictures.com.