Ben Cassara
June 15, 2015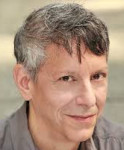 He seems a most mild-mannered, unassuming gentleman. Yet when Ben Cassara seated himself center stage for a one-off appearance at Cafe Noctambulo recently, he commanded attention.
Cassara's singing has an almost conversational quality at times. He clips some (not all) notes to create an almost pizzicato kind of effect—and when he does sustain a note, there's very little vibrato evident. Plus he has crisp diction; you hear every lyric in every song. But the adjective "conversational" doesn't really do Cassara justice, as it implies "small talk." Cassara, who has a background in stage acting, is more than just chit-chatty. He connects emotionally with a song's sentiments and actions—and does so without overstatement or fuss. He's one jazz singer for whom words aren't just syllables on which to hang notes. They're the very center of the song. Cassara can certainly sing a scat line—it's something he did occasionally during the Noctambulo show. But it's decidedly not his specialty. He seems more at home when he's communicating an idea through words.
He opened with a version of "Singin' in the Rain" (Arthur Freed, Nacio Herb Brown) that expressed simple, quotidian contentment. His second number, Simon and Garfunkel's "The 59th Street Bridge Song" ("Feelin' Groovy") expressed a similar mood, but the number's hypnotic arrangement helped Cassara and his band (led by pianist Addison Frei) take things to a higher level of blissed-out indolence.
The musicians seemed in full sync with Cassara throughout the program. Every time I hear Frei play, I am more impressed with the bountiful musicality he brings to the stage. He was terrific here. The intelligent playing of bassist Iris Ornig and drummer Mark McClean brought further texture to the mix. And, on several selections, talented young saxophonist Adam Rongo sat in with the combo. A kind of adamant quality in Rongo's playing frequently offset Cassara's gentle vocals to nice effect.
Early in the show Cassara performed a group of songs written or co-written by Bobby Troup. Among the best of these was the pairing of a melancholic "Nice Girls Don't Stay for Breakfast" (Troup and Jerome J. Leshay) and a sprightly "Girl Talk" (Troup and Neil Hefti).
The evening's high point for me consisted of a pair of back-to-back Rodgers and Hart titles. The first was a sensitive "I Didn't Know What Time It Was," featuring a potent sax solo by Rongo. The other was a version of "Nobody's Heart (Belongs to Me)" inspired by an André Previn arrangement for Doris Day that appeared on an album Cassara listened to repeatedly as a young man. The number began with piano accompaniment alone. Then the other musicians swept in, and the pace quickened. Frei's later piano interlude here was splendid. For the most part, Cassara treated Hart's "I'm just fine with being single" sentiment non-ironically. (He smiled upon noting that he was happy with the moon being "just a moon"). Only occasionally was there a hint that self-sufficiency was in danger of giving way to loneliness.
Cassara's set (the second of two that night) closed with a salute to 2015 centenarians Billie Holiday and Frank Sinatra. The Holiday selection was a rendition of "You've Changed" (Bill Carey, Carl Fischer) that would have delighted Stanislavsky with its precisely evoked emotions. Cassara made each iteration of the word "changed" seem like the pang of a wounded heart. His Sinatra tribute number, "The Song Is You" (Jerome Kern, Oscar Hammerstein II), started off well, but, unfortunately, Cassara stumbled on the lyrics and consequently lapsed into some of the aforementioned scat-singing.
He apologized to the audience for this wrong turn, but that really wasn't necessary (and it called attention to the trip-up). His performance throughout the evening was more than satisfying. I heartily recommend that admirers of vocal jazz who haven't yet heard Ben Cassara seek him out.
Cafe Noctambulo at Pangea  –  June 5
---
About the Author
Mark Dundas Wood is an arts/entertainment journalist and dramaturg. He began writing reviews for BistroAwards.com in 2011. More recently he has contributed "Cabaret Setlist" articles about cabaret repertoire. Other reviews and articles have appeared in theaterscene.net and clydefitchreport.com, as well as in American Theatre and Back Stage. As a dramaturg, he has worked with New Professional Theatre and the New York Musical Theatre Festival. He is currently literary manager for Broad Horizons Theatre Company.