CD Review: Lisa Viggiano's "Invited to Stay"
August 2, 2020
The wonderfully warm, wise, and appealing vocalist Lisa Viggiano intends her newest CD, Invited to Stay, to give us all a break from quarantines, CoVid-19, face masks, presidents, and, for the most part, she succeeds delightfully.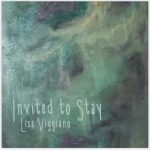 Presenting an intriguing patchwork of songs from decades come and gone written by some stalwarts of the American pop and rock songbook, Viggiano partners with one of her longtime collaborators, Tim Di Pasqua, and the fruits of that partnership continue to impress. At other times, she works with guitarist Monroe Quinn but the results are a bit mixed. While his thin, honky-tonkish string voicings can offer a playful pillow upon which to rest delightful takes on "Don't Fence Me In" (Cole Porter)and "Save the Bones for Henry Jones" (Danny Barker), on other songs like "Try To Remember" (Tom Jones and Harvey Schmidt) and "When October Goes" (Johnny Mercer and Barry Manilow), those same voicings can undercut and weaken the singer's passionate intelligence and emotional strength. It's certainly a choice, and others may disagree with me about the effectiveness or lack thereof on some of the darker songs.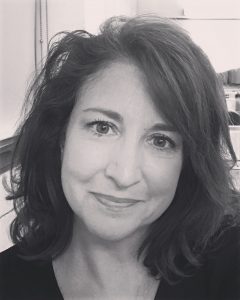 Viggiano and DiPasqua delight consistently with no such reservations. A rare Joni Mitchell, "Urge For Going" (perhaps the first Joni song I ever heard that was on Tom Rush's Circle Game LP), makes me wish that perhaps the duo is planning an exploration of Mitchell material—what a project that would be! The passionate wail of Melissa Etheridge's "I Need to Wake Up" bristles with power and energy. Cole Porter's "Ev'ry Time We Say Goodbye" is just lovely, evoking an emotion-filled late-night jazz club in the village. The singer's collaboration with David Friedman, "The Heart of Her," is an exquisite pop song. Dan Fogelberg could easily have written "Part of the Plan" for these two. They absolutely thrive in these finely tuned folk-pop waters.
The CD is dedicated to Viggiano's uncle, Michael P. Cutrona, Ph.D, who played many roles in his life—uncle, son, brother, musician, artist, world traveler, psychologist, teacher, and writer. She was reading a book he wrote in 1989, Lifetarget, when she found the quote which proved to be the guiding light for this CD—"Nurture the now!"
 As illness, politics, economics and downright stupidity try to take "now" away from us at every turn, this lovely musical surprise does indeed help us to do just that. Thank you, Lisa Viggiano, for the special gift.
Editor's Note: If you would like the Bistro Award team to consider your new CD for a review, let us know! Email: sherry@sherryeaker.com.
---
About the Author
Gerry Geddes has conceived and directed a number of musical revues—including the Bistro- and MAC Award-winning "Monday in the Dark with George" and "Put On Your Saturday Suit-Words & Music by Jimmy Webb"—and directed many cabaret artists, including André De Shields, Helen Baldassare, Darius de Haas, and drag artist Julia Van Cartier. He directs "The David Drumgold Variety Show," currently in residence at Manhattan Movement & Arts Center, and has produced a number of recordings, including two Bistro-winning CDs. He's taught vocal performance at The New School, NYU, and London's Goldsmith's College and continues to conduct private workshops and master classes. As a writer and critic, he has covered New York's performing arts scene for over 40 years in both local and national publications; his lyrics have been sung by several cabaret and recording artists. Gerry is an artist in residence at Pangea, and a regular contributor to the podcast "Troubadours & Raconteurs." He just completed a memoir of his life in NYC called "Didn't I Ever Tell You This?"