The 28th New York Cabaret Convention
October 24, 2017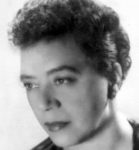 The 28th edition of the New York Cabaret Convention, presented by the Mabel Mercer Foundation, took place October 16-19 at the Rose Theater at Jazz at Lincoln Center. Penelope Thomas, Mark Dundas Wood, Gerry Geddes, and Robert Windeler covered the four nights for us. Following are their thoughts.
Gala Opening Night – by Penelope Thomas
This year's opening show was an ambitious evening, boasting fifteen featured singers and clocking in at about three hours. Host KT Sullivan, the Foundation's Artistic Director, did a good job of keeping her introductions warm, to the point, and informative. An evening like this depends in large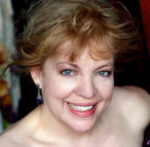 part on transitions, and the crew and performers kept them snappy, which made things move along without extended introductions or speeches. Having said that, it was still a long evening; holding a few more singers to a single song would have been helpful.
Marilyn Maye brought seasoned confidence to the beginning of the show. There's nothing better than a singer whose sound is guided by her musicality: without pushing for louder or higher notes, she delivered the power and range effortlessly, floating her voice to the back of the house with a beautiful display of dynamics and easy swing, as if that were still a simple thing to do at age 89. 18 year-old Lyric Peterson was another standout. A masterful singer with a big range, silvery tone, and the kind of agility that makes melisma sound like a good idea, she sang "God Bless the Child" with an arrangement that included jazz violin. Watch for her, because we will be seeing her again—probably with a big record contract.
Corinna Sowers Adler has been nominated three times for a Tony Award for Excellence in Theater Education. She featured her students—19-year-old Julius Rodriguez on piano, and four young backing vocalists—for a version of "Children Will Listen" so poignant that several people in the audience might well have required a mascara touch-up afterwards. Jazz artist Allan Harris was a last-minute guest; always good to hear, he covered a Sinatra ballad and performed an original song, with his percussionist playing a cajón box. Adam B. Shapiro sang an entertaining "Bei Mir Bist Du Schein," with one verse in the original Yiddish. Luba Mason sang in her native Slovak; her band's standout was vibraphonist and musical arranger Felipe Fournier. There were a few classic-crooner-inspired singers: Joshua Lance Dixon celebrated Dean Martin's Centennial with a smooth, strong "Everybody Loves Somebody"; Danny Bacher did two Louis Jordan songs with a light wit and refined style and played his own soprano sax solos; and Jacob Storms brought a full baritone sound and the right bow tie to "Blue Skies."
Tommy J Dose, the power baritone of the evening, sang "Once Upon a Time" (not that one; the one from Brooklyn: The Musical) supported by two very skilled backup singers. For a change of pace, Tanya Moberly entered with a pre-emptive comic scowl to let us know right away not to expect anything saccharine from her, and then, with Ritt Henn on bass, gave us a ballsy, brassy rendition of Rickie Lee Jones's "Chucky E.'s in Love." Host KT Sullivan's "Always True to You in My Fashion" was fun and dry, but the two ballads that followed could have been cut in this long evening.
Carole J Bufford was best-dressed of the night, working in-character in a fabulous red sequined flapper dress. She did a spunky version of "Chicago (That Toddlin' Town)" and "The Man I Love," and turned out to be the surprised but unflappable recipient of The Donald F. Smith Award. Vivian Reed, the recipient of the Mabel Mercer Award, closed with a medley including "Up Where We Belong" and "(Your Love Keeps Lifting Me) Higher and Higher." Such a gracious choice of songs, implying that being honored by the award inspired her and that she'd like to lift all of us up with her. Reed is a commanding force on stage, with a full sound and generous stage presence. Led by James Davis on piano, her band was an absolute knockout; they were in Stevie Wonder funk mode that night, amping up the evening to stadium-size at the end of the concert, but it's clear that, as Reed said in her introductions, they could play absolutely any style on the menu.
'S Wonderful: The Music of George Gershwin – by Mark Dundas Wood
Admirers of the Great American Songbook have celebrated a number of anniversaries this year—including the 100th birthdays of Ella Fitzgerald, Lena Horne, Dean Martin, and Thelonious Monk. At the second night of the Cabaret Convention, a more somber sort of milestone was marked: the 80th anniversary of composer George Gershwin's untimely passing, at age 38, on July 11, 1937. I'm not sure whether the program was planned specifically to mark that occasion or whether it was just coincidence. But, honestly, a celebration of Gershwin's music is welcome for any reason and in any season. (Of course, the name Gershwin usually connotes a two-for-one bargain: with George, you get Ira. That was true here, as the lyrics of most of the songs performed during the evening had been written or co-written by the composer's older brother.)
After a suitable bit of vocal fanfare—Stearns Matthews's rousing "Strike Up the Band"—emcees Jeff Harnar and Andrea Marcovicci took the stage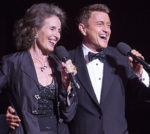 . They've shared hosting duties often at conventions past, and the audience clearly enjoys them. Unfortunately, their performance at the top of the show (of "Shall We Dance" and "I Can't Be Bothered Now") seemed a bit subdued; however, the duo acquitted themselves with strong turns at the end of the evening.
In fact, the first act of the Tuesday show could have used more oomph generally. Among those making strong impressions were the husband-and-wife team of Eric Comstock and Barbara Fasano, presenting an engaging cluster of songs—both together and separately. Especially good was Fasano's "Love Walked In," with its measured and mesmerizing arrangement suggesting Far Eastern shores. Another standout was T. Oliver Reed, who gave us a medley of songs from Porgy and Bess that he called "Rhapsody on Catfish Row." He began conventionally, with "I Got Plenty o' Nuttin'," then slipped into a surprising and powerful falsetto for "Summertime." One of the lesser-known titles performed this evening was "What Are We Here For?" from the 1928 musical Treasure Girl; the duo of Celia Berk and Karen Akers updated the number for 2017 with allusions to such things as global warming and Mar-a-Lago. Afterward, Akers excelled with a "How Long Has This Been Going On" that managed to be both earthy and elegant.
The pizazz factor rose in the second act. Gabrielle Stravelli's "I Was Doing All Right" brought a burst of boisterous energy to Rose Hall. Pianist Mike Renzi's gorgeous playing made Nicolas King's steady, smooth, and confident "They Can't Take That Away from Me" something special. Steve Ross was in a chipper mood with "Stairway to Paradise." And Jennifer Sheehan was her customary charming self with the paired ballads "A Foggy Day" and "Love Walked In."
Harnar returned for his final spin, including some duets from Girl Crazy with the vibrant Shauna Hicks, including the obligatory "I Got Rhythm." It seemed the evening would conclude with Marcovicci's dramatic renderings of "Someone to Watch Over Me" and "The Man I Love." But then out came the British duo of Dominic Ferris and Martin Milnes, armed with a mega-medley of some 30 Gershwin songs (many of which we'd already heard in full that evening). Their rambunctiousness proved contagious, and they earned the biggest audience response of the evening.
Altogether the roster comprised 21 performers, including Harnar and Marcovicci. The house band for the show consisted of pianist James Followell, bassist Jered Egan, and drummer Sherrie Maricle. All three displayed admirable musicianship throughout the program.
Intimate Nights: The Golden Age of Cabaret – by Gerry Geddes
James Gavin's book Intimate Nights: The Golden Age of New York Cabaret, first published in 1991 (and updated in 2006) is one of the seminal works on what Mabel Mercer Foundation founder Donald Smith referred to as "the fragile art" of cabaret. In curating and hosting the third evening of this year's Cabaret Convention, which was based on his book, Gavin gave us a highly entertaining show that was part celebration, part reminiscence, and part history lesson—bringing an uncommon depth, sophistication, and cohesion to the proceedings. Well-chosen performers were paired with equally well-chosen songs that illuminated the story Gavin had to tell. It was a wonderfully nostalgic journey for those in the audience who had experienced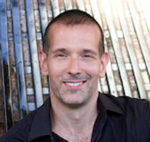 the boîtes and stars that filled his well-structured, personal narration, while at the same time offering to "newcomers" a sparkling introduction to the joys and magic of cabaret performance. His passion and enthusiasm for, and knowledge of, his subject informed the admittedly overlong show from beginning to end.
Spider Saloff and Ricky Ritzel long ago claimed "The Joint Is Jumpin'" in their classic show 1938, and it proved a brilliantly funny opener. Saloff later offered another highlight with her hilariously refined take on Cole Porter's "The Tale of the Oyster" done in tribute to Julie Wilson. Honoring Bobby Short, Ronnie Whyte offered an unusually sedate medley of signature songs that highlighted the legend's elegant sophistication over his more raucous side. Barbara Brussell's pairing of "This Nearly Was Mine" with "Once Upon a Time" was a passionate tribute to Felicia Sanders. The great Charlie Cochran (on a rare visit from Florida) recalled Jeri Southern with a bittersweet "Miss Johnson Phoned Again Today" and displayed his continuing love for Manhattan with a mesmerizing "Do You Miss New York?" Lena Horne was well-represented by Natalie Douglas's crowd-pleasing display of saucy wit in "I Love to Love."
Maude Maggart gave the audience a beautifully measured "Once in a Blue Moon," one of Mabel Mercer's classic songs, complete with a slyly rolled "r" where appropriate. In three charming numbers, Nellie McKay was a low-key reflection of Blossom Dearie. Laura Kenyon brought her classic mix of drama, style, and humor undimmed by the passage of time. In a glimpse of a future golden age, Gavin included downtown favorites Carol Lipnik and Molly Pope. Lipnik did a highly stylized version of Harry Nilsson's "Life Line" that began as a haunting evocation of childhood fears and grew into an existential wail of loneliness. In stunning contrast, she followed that with a simply beautiful version of "Moon River." Molly Pope was given two killer numbers, "The Ballad of the Sad Young Men" and "Something Cool," but proved too emotionally distant for the former and too young for the latter.
There was such a wealth of talent and material on display, the temptation to include more and more must have been irresistible, but I do wish that Gavin and his director, Kevin Malony, had resisted just a bit. The economy of the generally patter-free performances was undercut by conversations between the host and Charles Busch and Bruce Vilanch; while interesting in and of themselves, they stopped the flow of the show. An extended bit between Kenyon and surprise guest Liliane Montevecchi was embarrassingly stiff and unfunny. Busch brought things back on track with a very personal, dramatic "Those Were the Days," and Montevecchi did get a stellar moment near the end doing "Just a Gigolo."
The big finale, with the host and cast at cabaret tables on stage recreating a "piano bar party" was a great idea, and when there was singing it was fantastic. When there was awkward dialogue and forced camaraderie between the songs, it was not. But my reservations are minor compared with the treasures that filled the night. This was the best and most consistent Convention evening I have ever attended. And I would gladly have sat through three more hours if at the end I got to hear Sidney Myer bring the show to an astonishingly emotional climax with John Wallowitch's "This Moment." Both the singer and the song were proof positive that cabaret and all its wonders are here to stay.
Too Marvelous for Words/Stardust: The Music of Hoagy Carmichael & Richard Whiting – by Robert Windeler
Once again, Klea Blackhurst, folksy yet assured, served as the hostess of the final night of the Convention, which celebrated composers Hoagy Carmichael and Richard Whiting. She also performed the opening and closing numbers of both halves of the evening, with considerable help from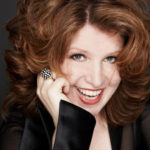 Billy Stritch, both singing and playing the piano. The first act was devoted to Carmichael. The out-of-season and relatively obscure "One Morning in May" (lyrics by Mitchell Parish) was a brave but charming curtain raiser, and the duo's first-act closer was even more of an outlier: the never-recorded, sprightly "Walk It Off."
Ah, but in between came the expected, familiar, and very welcome Carmichael songs, starting with a delightful duet by Carol Woods and Amra-Faye Wright on the composer's only Oscar-winner, "In the Cool, Cool, Cool of the Evening" (Johnny Mercer). Stacy Sullivan sang a sleek and soulful "How Little We Know" (Mercer), and pianist Matt Baker creditably but often unrecognizably riffed on the sole instrumental-only selection of the entire evening, "Georgia on My Mind." Valerie Lemon offered a touching "I Get Along Without You Very Well," for which the composer himself had written the words. Kristoffer Lowe and Gregory Generet delivered powerful renditions of, respectively, "The Nearness of You" (Frank Loesser) and "Baltimore Oriole" (Paul Francis Webster). Todd Murray contributed an unusually compelling "Heart and Soul" (Loesser), surely Carmichael's most-played song by loving amateur hands at home, usually in duets. Aptly, Murray joined Alex Rybeck at the piano for some professional four-handed playing.
Most of the participants that evening, both pre- and post-intermission, were limited to one song, which kept the proceedings moving along nicely—although at two hours and forty-five minutes, the show seemed a tad too long, despite the wealth of talent in top form. The two first-act exceptions to the single-song rule began with Joie Bianco, who is only 16, but has a talent well beyond her years. After a knockout, jazzed-up "Ole Buttermilk Sky" (Jack Brooks), which Carmichael had composed in a more country-and-western mode, Bianco was presented this year's Julie Wilson Award. She then proved to be deserving as that citation's youngest-ever winner with a remarkable "Skylark" (Mercer). If anyone topped Bianco's dual contributions, it was Tammy McCann, a Convention favorite in from Chicago once again, with a brace of Carmichael's most beloved numbers, "Up a Lazy River" (Carmichael and Sidney Arodin) and the evergreen "Stardust" (Mitchell Parish). The latter song received the evening's most stunning instrumental accompaniment, with not only Jon Weber at the piano and Saadi Zain on bass, but also a full string quartet!
Blackhurst opened the Richard Whiting second act in her trademark Ethel Merman style with with an early Merman song, "You're an Old Smoothie" (Buddy DeSylva, Nacio Herb Brown), and a sampling of "Ukulele Lady" (Gus Kahn), accompanying herself on the uke. Josephine Sanges began her solid set with the familiar "Breezin' Along with the Breeze" (Whiting, Haven Gillespie, Seymour Simons), then was interrupted when she won the Margaret Whiting Award, presented to her by Debbi Whiting, Richard's granddaughter and Margaret's daughter. Sanges resumed her performance with the less-well-known "When Did You Leave Heaven?" (Walter Bullock). Eric Yves Garcia performed "Have You Got Any Castles, Baby" (Mercer) and "One Hour with You" (Leo Robin), equally well played and well sung. Shana Farr delivered "Beyond the Blue Horizon" (co-composed with Frank Harling, lyrics by Leo Robin) that was sleek and shimmering, adjectives that could also describe Stacy Sullivan's "My Ideal" (co-composed with Newell Chase, lyrics by Leo Robin).
Carol Woods came back to the stage with dynamite versions of "Too Marvelous for Words" (Mercer) and "She's Funny That Way," for which Whiting wrote the lyrics to music by Neil Moret. Blackhurst closed the show with "Ain't We Got Fun" (Raymond B. Egan, Kahn), but the evening's encore was an affecting version of Whiting's first hit, from 1918, and still the top-selling sheet music of all time, with some eleven million copies sold: "Till We Meet Again" (Egan); Stacy Sullivan and Todd Murray took the romantic leads, and they were beautifully backed by the remaining cast members.
None of this could have been accomplished without the excellent backing of the house band, Saadi Zain on bass and Ray Marchica on drums, in addition to ten of cabaret's top pianists and other guest instrumental artists. Blackhurst and the other participants were most generous in acknowledging that fact.
---
About the Author
Sherry Eaker has been the producer of the annual Bistro Awards since the awards' inception in 1985. She is the former editor of "Back Stage" and, during her 30-year run, produced panel discussions and workshop events on an ongoing basis, including the programming for Back Stage's annual Actorfest. She compiled and edited four editions of the "Back Stage Handbook for Performing Artists," and compiled and edited "The Cabaret Artists Handbook." She is a member of the National Theatre Conference and the American Theatre Critics Association (and produced eight of ATCA's New York weekend conferences). She is an advisor to the boards of both the Manhattan Association of Cabarets and the Women in the Arts & Media Coalition.