The Best of Ricky Ritzel's Broadway
December 28, 2015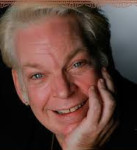 Pianist/music director Ricky Ritzel produces and hosts Ricky Ritzel's Broadway¸a cabaret series honoring Broadway musicals, both hits and flops, featuring Broadway standards, cult show favorites, and otherwise lesser-known Main Stem songs performed by a changing cast. I've not seen any of these regular evenings, but based on this Ritzel's greatest hits presentation at Urban Stages' Winter Rhythms festival, I certainly plan to take in future programs.
Here, ten outstanding singers delivered 14 numbers from the last 60 years of Broadway. Some songs were well-sung pretty much as we've always heard them, such as "Losing My Mind" and "Broadway Baby" (Stephen Sondheim, from Follies), sung by Eadie Scott and Laura Pavles, respectively; or "I Don't Know How to Love Him" (Andrew Lloyd Webber, Tim Rice, from Jesus Christ, Superstar), neatly done by Tara Morgan. But other songs got breakout re-interpretations: Tommy J. Dose made "Gethsemane (I Only Want to Say)" from the latter show his own riveting breakdown after three years as the adult Jesus and so-called savior and son of God ("seems like thirty… seems like ninety"). And Aaron Morishita delivered a "The American Dream" (Claude-Michel Schönberg, Alain Boublil, Richard Maltby, Jr., from Miss Saigon) that was virtually as irony-free as Jonathan Pryce's original was over-the-top sarcastic. You could believe that Morishita was actually content to have lucked into, or strived to achieve, the American Dream, while Pryce was only bitter about having had its horrors inflicted upon him.
Ritzel, the evening's sole accompanist, sang only one song himself, but it was a doozy: "I Won't Send Roses" (Jerry Herman, from Mack and Mabel), as beautifully as I've ever heard it sung. Alison Nusbaum nicely duetted on the final lines and segued into a touching "Time Heals Everything," from the same musical. Bob Diamond and Barbara Malley, who were otherwise underutilized in the evening, scored with a charming duet from the flop 70, Girls, 70 (Kander & Ebb), "Do We?"—in which the septuagenarian couple have decided that's it's nobody's business whether they are still having sex. The other shows sampled, with just a song apiece, were Guys and Dolls (Frank Loesser), Damn Yankees (Richard Adler, Jerry Ross), and A Funny Thing Happened on the Way to the Forum (Sondheim).
Hello, Dolly!, however, provided the kind of all-out finale that would brook no encore, and was the only show that got three full songs performed. Sydney Myer, replete with a huge-brimmed flower-covered chapeau and female facial makeup, but otherwise dressed in dark, understated male get-up, first sang "World, Take Me Back," a number Jerry Herman had written for Ethel Merman, sung on Broadway only by her, when she finally took over the part she was originally supposed to play. On the show's male juvenile love song, "It Only Takes a Moment," Jon Satrom seemed to be channeling Michael Crawford, the Dolly film version's Cornelius, which was not such a bad thing and blended well with Christina Aranda's coming in for the end of the song. The finale of the finale was, of course, the show's title song, deliciously performed by Myer (now in a broad feathered hat and red Channing-esque frightwig) and most of the company in high early 20th century style. No choreographer was credited here, but the largish cast moved miraculously well on the tiny Urban stage—as indeed they had previously done on an all-out "You Can't Stop the Beat" (Marc Shaiman, Scott Wittman, from Hairspray). Perhaps it was Ritzel's direction—if so, bravo again.
This show's music, lyrics, and movement seemed so smooth and well-rehearsed, it was all the more annoying that Ritzel read his running narration word for word from a script, while firmly seated at his piano. Not only was that tedious, Ritzel wandered into inside baseball a few times. For instance, this was not the occasion to bring up the two producers who didn't get to mount Follies, just to introduce two numbers from that show. It would have made more of a piece had Ritzel delivered the show's connective tissue either entirely memorized or at least partly off the cuff, like the musical comedy maven he must be. Standing up occasionally, even walking about a bit, for some part of his narration, also wouldn't have gone amiss.
Winter Rhythms at Urban Stages  –  December 8
---
About the Author
Robert Windeler is the author of 18 books, including biographies of Mary Pickford, Julie Andrews, Shirley Temple, and Burt Lancaster. As a West Coast correspondent for The New York Times and Time magazine, he covered movies, television and music, and he was an arts and entertainment critic for National Public Radio. He has contributed to a variety of other publications, including TV Guide, Architectural Digest, The Sondheim Review, and People, for which he wrote 35 cover stories. He is a graduate of Duke University in English literature and holds a masters in journalism from Columbia, where he studied critical writing with Judith Crist. He has been a theatre critic for Back Stage since 1999, writes reviews for BistroAwards.com, and is a member of The Players and the American Theatre Critics Association.