Francesca Blumenthal—From Ad Agency Copywriter to Award-winning Songwriter, Maybe Her Life *Was* Just Like the Movies
January 30, 2022
Songwriter Francesca Blumenthal had the uncanny ability to write lyrics that so many of us could easily relate to. Her well-chosen words that told a story would either make us laugh out loud or touch our hearts, and sometimes both.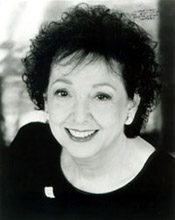 This past December, we lost Francesca who, aside from her wide-ranging talent and skills, was a great friend to the cabaret community.  When I learned of her passing, I wanted to make sure that others knew about her and not only about how talented she was, but how much she loved what she was doing, how she loved the community in which she could share her creativity, and how she showed that enthusiasm by attending as many cabaret shows as she could. She was sincere, loyal, clever, witty, and passionate, and you can hear just about all of this expressed in her various songs.
Francesca began her professional career as an ad agency copywriter, occasionally writing lyrics for jingles, where she had to create persuasive messages in 30 seconds. She won industry awards for those creations (Clio and Cannes Lion) for her spots for Perrier, Fisher-Price toys, and Guerlain perfume. Her writing skills easily transferred to writing lyrics and music. She noted in one of her program bios that writing songs was a complete luxury since she now had minutes to be able to tell a story.
Her son Dan Blumenthal told me, "It was a marvel to watch my mother start a second career in her 50s, finding not only a new direction for her creativity, but also finding a wonderful and supportive community to join her on that journey."
Her critically acclaimed songs and her revue, Life Is Not Like the Movies, won her three Back Stage Bistro Awards—the first two in 1988 for Outstanding Revue for Life Is Not Like the Movies and for "various songs" with writing partner Addie Feiger; and a third Bistro Award in 2001 for Outstanding Songwriter. She was also the recipient of four awards from the Manhattan Association of Cabarets  (Best Revue in 1989, Special Musical Material for "Wicked Women" in 2001, a shared award with Ronny Whyte in 2005 for their song, "The Party Upstairs," and a Board of Directors Award in 2012).  Other accolades came from ASCAP and the 2001 Chicago Humanities Festival.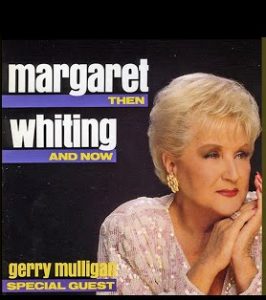 Francesca's song "The Lies of Handsome Men" has been recorded by over 40 artists including Margaret Whiting, Cleo Laine, Blossom Dearie, Maria Muldaur, Donna McKechnie, Marlene Ver Planck, Joyce Breach, Jaymie Meyer, Diana Templeton, among many others. Margaret Whiting was one of the first to record it in 1991 on her album Then and Now: Listen here. 
"Articulate lyrics, solid craftsmanship," wrote Stephen Holden in the New York Times of Francesca's songs. Diana Templeton, a very close friend of Francesca's who, in 2006, performed an entire show of Francesca Blumenthal songs (Diana Templeton Sings the Songs of Francesca Blumenthal) said, "The range of emotions portrayed in her songs is incredible, whether they be bittersweet, wise, poignant, funny, or downright hilarious—and always intelligent. She touched something in all of us with her brilliance."
For the theatre, Francesca contributed additional lyrics to the 1992 production of  A…My Name is Still Alice (Second Stage), and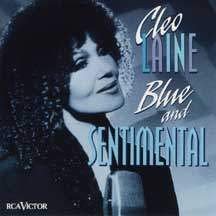 Francesca's and Addy Feiger's "Acapulco" was featured in Secrets Every Smart Traveler Should Know (Triad Theatre, 1997, then Ibis Supper Club, 1998).
Her "Lies of Handsome Men" formed the romantic climax of the film The Awakening, and Cleo Laine's version of that song was spotlighted in the film A Touch of Pink. Listen to Cleo Laine, from her 1994 album Blue and Sentimental, here.
Two additional revues by Francesca, Places, Please! (2001)  and Places, Please! Act II  (2002, Judys') were also critical successes. (More about these revues below.)
Diana Templeton adds, "I'll never forget Francesca and the happiness she's brought into so many lives, especially mine." And I can add, my life too.  It wouldn't surprise me if many in this community, and beyond, feel exactly the same way.
***
The Revues of  Francesca Blumenthal
Life Is Not Like the Movies was first  presented 1n 1988 at Don't Tell Mama and featured Clint Clifford, Andrea Green, and Eileen Valentino; Lanny Meyers served as arranger and musical director. (Eileen Valentino won a Bistro Award that year for her performance in the revue.) The show was presented again at Don't Tell Mama a year or so later, and this time it featured Kat Cogswell, Michael Marotta, and Deborah Tranelli, under the direction of Hope Hardcastle, with Lanny Meyers repeating his role as arranger and musical director. You can view this version below:
Places, Please! The Songs of Francesca Blumenthal opened at the Firebird Café in 2000. The first cast featured Barbara Brussell, Jack Donohue, Diana Templeton, and Marilyn Volpe under the direction of Hope Hardcastle with Wes McAfee as arranger and musical director.  The show re-opened at Judy's, with a brand new cast with the exception of Templeton: Marnie Baumer, Michael Marotta, Jaymie Meyer, and Diana Templeton.)  You can watch the show below:
A revised version of Places, Please!, called Places, Please! Act II, was presented at Judy's in 2002 with the same team of performers—Marnie Baumer, Michael Marotta, Jaymie Meyer, and Diana Templeton, with director Hope Hardcastle and arranger and musical director Wes McAfee.  Watch it below:
---
About the Author
Sherry Eaker has been the producer of the annual Bistro Awards since the awards' inception in 1985. She is the former editor of "Back Stage" and, during her 30-year run, produced panel discussions and workshop events on an ongoing basis, including the programming for Back Stage's annual Actorfest. She compiled and edited four editions of the "Back Stage Handbook for Performing Artists," and compiled and edited "The Cabaret Artists Handbook." She is a member of the National Theatre Conference and the American Theatre Critics Association (and produced eight of ATCA's New York weekend conferences). She is an advisor to the boards of both the Manhattan Association of Cabarets and the Women in the Arts & Media Coalition.