How About an Apéritif Before the Show?
April 19, 2021
Whet your appetite for April 30th's Bistro event with a taste from our 30th anniversary awards show. A buffet of performers at their best including Dee Dee Bridgewater, Carol Fredette, Jason Graae, Karen Mason, Marilyn Maye, and others.
(Jason Graae's opening number written by Rick Jensen and Sally Mayes; video created by Evan Seplow/StageBuddy Pro.
---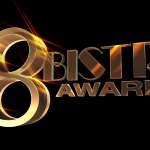 About the Author