NY Cabaret Rooms: What Are the Subtle and Not-So-Subtle Differences Among Them?
May 14, 2023
Isn't it obvious that an evening at Don't Tell Mama is qualitatively different from, say, 54 Below or Pangea?
Yes and no, says Sidney Myer, veteran cabaret performer and long-term booker at Don't Tell Mama (DTM). "While each venue has its individual style, pluses and minuses, there's overlap today."
The fabulous entertainer is still the centerpiece in most venues but, with few exceptions, cabaret has expanded to include the quirky solo show—biographical, autobiographical, both or neither—and in some instances drag and even burlesque. Rooms most identified with high-end talent may also present lesser known names, including emerging artists and vice versa.
"Performers are making their debuts at 54 Below," Myer points out. "And Andrea Marcovicci who used to play regularly at the Algonquin's Oak Room has performed at DTM."
The boundaries between one room and another are blurred and the playing field has been leveled. The dearth of glitzy hotel showrooms and mainstream newspaper coverage are contributors to this phenomenon. Career trajectories and demographics have shifted.
Years ago, when the three major New York dailies regularly covered cabaret, a positive review could be a stepping stone for performers. It helped determine what rooms they played in.
That reportage was also an audience booster for those anointed cabarets, especially the larger venues that were in a position to advertise in the papers. Thanks to media publicity and concomitant ads, the public at large was included in on the conversation.
It created audiences that might not otherwise come, suggests Myer. Today's websites, with their endless online self-promotion, speak to the choir and rarely brings in new audiences, he says.
Most of those I interviewed feel, contrary to Myer, and note that cyberspace has democratized the audience and perhaps even brought more performers into the fold as well. But to what degree it has diminished or enlarged the body of cabaretgoers or even created niche audiences is not clear.
Still, within those fluid parameters, there are distinctions among venues, from the name recognition of the performers on stage to the demographic and expectation of the audience off stage. The setting and food and price vary too.
The following article takes a look at six of New York's better known cabarets: Don't Tell Mama, 54 Below, The Laurie Beechman Theatre, The Green Room 42, Pangea, and Birdland.
An Open Door for All Type of Performers
The wonderfully dubbed Don't Tell Mama, evoking a touch of camp, a spot of naughty, is perhaps one of the better known cabarets in New York. The 40-year-old hotspot surely has the broadest based audience, attracting the bridge and tunnel crowd, a wide swath of tourists (national and international), in addition to cabaret aficionados and theatre insiders. Age-wise its audience spans the spectrum—20-somethings to 80-somethings and beyond.
In its Restaurant Row townhouses (yes, there are two), a few blocks north of Times Square, "its location is primo," says Myer. "All roads lead here. You can get here with buses or subways. You can easily walk to Broadway theatres from DTM and from Broadway theatres back to us."
The consumer friendly, comparatively inexpensive cabaret has an ongoing relationship with hotel concierges who routinely recommend the night spot to tourists who are curious yet may be timid about New York cabaret and/or New York piano bars, explains Myer. DTM offers a soft landing for those with a free evening or want something pleasant to do post theatre.
The club includes a restaurant, two separate cabaret showrooms, and a piano bar, which features its bartenders and waiters, all of whom have extensive performing credits—from Off Broadway to Broadway to national tours. There's also an open mic interlude where aspiring singers get up and do their thing. Sometimes celebrities in the audience join in. Casual and cozy are the passwords.
The two cabaret rooms are small (seating, respectively 80 and 50) and while many big names have performed at DTM), it is largely identified with lesser known or emerging talent on their way up. Bring your show and bang the drum for it. And we'll bang the drum too."
KT Sullivan, Billy Porter, Mark Nadler, Billy Stritch, and Jim Gaffigan launched their careers at DTM, says Myer. The club has also served as an incubator for solo or small Off-Broadway bound musical plays. Recently, it was Danny Bolero's tribute to Desi Arnaz, They Call me Cuban Pete. Bolero, who just won a Bistro Award for his show, is hopeful that his gig at DTM will be a leg up to a theatre stint.
Myer is open to many musical styles and story telling genres. He stresses his job is not to eliminate artists but, on the contrary, to open doors.
"Cabaret is such an individual entity and it doesn't have to conform to anything," he says. "I have no check list of dos and don'ts. Bring your show and bang the drum for it. And we'll bang the drum too. And I don't care if it's social media or smoke signals."
A Theatrecentric Space
By contrast, Jennifer Ashley Tepper, creative programming director at the premium 54 Below, is mindful of social media's impact as a shaping force in the cabaret world.
While 54 Below has always presented such high-profile stars as Patti LuPone, Lorna Luft, Ben Vereen, and Melissa Errico, it has also opened its arms to lesser known or emerging talents as well, especially if the performer's online presence generates a substantial following and, by extension, has the potential to draw in a crowd.
"An unknown performer with a following may get a shot over a seasoned performer without one," Tepper says frankly. "We support artists of the future—composers, writers, and performers. We do new plays and new musicals." Strange Loop was workshopped at 54 Below on its way to receiving the 2022 Tony Award for Best Musical.
The pressure to come up with new and enticing programming has never been more keenly felt. Yet it must remain true to 54's mandate as a theatrecentric space. After all, the club is housed below Roundabout Theatre's Studio 54, though there is no formal connection between the two operations. "We perform the Broadway classics, some known, some not as well known, and we've even started reunion concerts."
The whole scene evokes a stage set, bringing to mind a richly appointed and intimate speakeasy with dark railings, decorative cornice moldings, art deco inspired paintings, and vintage black and white photographs. Theatricality is its calling card.
"We are symbiotic to Broadway," Tepper says. "We are part of its ecosystem."
At the same time, she admits that as a commercial entity, 54 Below is no longer a sustainable business model. In fact, in an effort to reverse course and expand the opportunities for a range of performers onstage, in addition to broadening their audience, 54 Below is taking the nonprofit route.
As a 501c for only a month, it's still in its early stages, most pointedly in its fund-raising needed to begin all of its planned programs, "including an artist subsidy initiative and an audience subsidy initiative," says Tepper.
She looks forward to the time when many, many more cabaret fans will be able to join the Broadway groupies, tourists, casts and crews who drop by after the curtain comes down to enjoy a drink and hang out in an inviting after-hours setting.
Entertainment That Is Constantly Evolving
The Laurie Beechman Theatre, an 80-seat dinner theatre in the basement of the West Bank Cafe, also has its roots in theatre, though not exclusively or even essentially Broadway.
Sheltered in the Manhattan Plaza apartment complex on West 42nd Street right in Hell's Kitchen, it brings together an amalgam of entertainment sensibilities that are constantly evolving. The room hosts cabaret headliners like Mark Nadler, Jeff Harner, but also variety shows, benefits, play readings, and drag, including such icons as BenDeLaCreme and Jinkx Monsoon.
"Years ago, the drag shows were funky," says restaurant and theatre owner Steve Olsen. "But today, they are polished and sophisticated."
The very uptown Joan Rivers and the equally downtown Karen Finley have performed there. More recently, it was Nadler paying tribute to Larry Hart and Moss Hart in his two-act solo musical, Harts' Desire. It was a valentine to the two Harts, a musical pastiche and a contemporary celebration of homosexuality. It also showcased Nadler's talents as writer, actor, singer, and, yes, tap dancer.
Olsen launched the restaurant in 1980, and within a few years it had a loyal following among neighborhood people and theatre folk, including Tennessee Williams and Arthur Miller. Converting the basement into a theatre space was a natural, serving as a home, at various times, to jazz, cabaret, and playwrights. Over the course of 14 years, an estimated 1,500 one-act plays were staged in the cellar, aka the West Bank Cafe Downstairs Theatre Bar. In 1983, it hosted early rehearsals for Stephen Sondheim's Sunday in the Park with George."
In 1998, the theatre was renamed the Laurie Beechman Theatre in honor of the late cabaret and Broadway star, and it thrived. But regrettably, the restaurant and theatre fell on hard times, especially during COVID, though with the help of his star-studded admirers, Olsen and friends raised close to $250,000 in a GoFundMe campaign.
During a particularly fallow period last spring, Olsen set up a piano in the front window and brought live music to the outdoor diners. It kept the tradition alive, reminding diners of what was to come once the theatre downstairs opened.
"Talent mostly finds us but I actively reach out to exceptional artists," says Olsen.
A Social Media Culture
Founded in 2017, all the way over on Tenth Avenue at 42nd St., The Green Room 42 lives in the trendy hotel, Yotel. It's youthful, funky, and of the here and now.
"We are cool and irreverent," says Ben Rimalower, director of programming. "The space is designed with graffiti art and wall frescoes of Broadway marquees. It's an urban aesthetic."
The setting enhances a counter-culture party vibe and its name partakes of an inside allusion. The "Green Room" references the TV studio space where guest stars chill before going on the air. "42," clearly enough, points to the club's Times Square address.
Seating approximately 130 guests and boasting a proscenium stage, the room presents on average 16 shows a week from solo pieces to drag acts, to revues to pop rock concerts, to contemporary musicals in concerts. "And, yes, we might do aerial acts if we had the insurance," says Rimalower.
The club largely attracts "downtown" theatre people in their 20s and 30s, though audience age runs the spectrum and is largely determined by who is onstage. Judy Kaye's crowd may be more mature (or not) from say, those who come to see Eva Maria Noblezada, the 26-year-old who starred in Hadestown or, for that matter, the audience who shows up for The Real Housewives of New York: The Unauthorized Parody Musical.
While send-up revues are standard fare on many cabaret stages, here the satirized icons are more likely to be TV stars or pop stars or TikTok influencers, as opposed to Broadway legends.
The Green Room 42 does not reflect a stage door culture, says Marc Tumminelli, senior programming producer. "We are part of a social media culture that has created a platform for sharing and it has given a lot of people access to master classes and cabaret shows that are posted online and recommended by friends, and friends of friends. Social media today is the entire game."
Along with creating new audiences for cabaret, social media has generated a crop of aspiring performers, who might not otherwise have given it a shot, adds Tumminelli. Equally true, many talent-free artists have surfaced and it's the club's job to separate the wheat from the chaff.
Not surprisingly, performers who are conversant in state of the art sound and video equipment available at the club—for both performing and streaming—are more Green Room 42 ready than those who are ignorant or, worse, indifferent to it.
"The audience expects it and so do most performers today," says Rimalower. "It's the zeitgeist."
A Wide Spectrum of Downtown Talent Where Storytelling Is Key
Located on Second Avenue at 10th Street, Pangea is rooted in an East Village sensibility and, not coincidentally, it's a spawning ground for alt-cabaret, a genre-blending, often gender-fluid performance amalgam.
Originally inaugurated as a restaurant in 1986, Pangea slowly evolved over the decades, expanding its mandate to include live performance. In 2015, restaurant owner/manager Stephen Shanaghan donned the booker's hat and brought in musician friends to perform.
"I had no background in the cabaret world at all," he concedes. "It all happened organically."
Within short order the restaurant's back room, originally a "smoker's" den, was transformed into an intimate cabaret space playing host to a wide spectrum of local talent—from jazz musicians, to American Songbook singers, to the more experimental and/or political performance artists, some of whom used the space to try out new material. Musical theatre hybrids have always been attracted to Pangea and are favored.
"We generally steer clear of the straightforward concert," says Shanaghan. "We need patter, character, and storytelling. I'm drawn to good storytellers."
Reflecting Off-Off-Broadway aesthetics, Pangea presents an ongoing series featuring acts birthed at TWEED Theaterworks, an East Village experimental theatre lab, dating back to 1983. Edgar Oliver, David Cale, and Flotilla DeBarge are among TWEED's alum who have showcased their work at Pangea. Carol Lipnik, known for her four-octave range and macabre humor, is a Pangea staple.
As part of the club's commitment to home-grown talent, its dining room walls feature bold, colorful, murals by East Village artists Jody Morlock and William Engel.
The past few years have been rough for Pangea. Still, many of its artists rallied behind the club, creating a virtual fundraiser that generated enough money to keep the place afloat. Its top stars, performance artists Penny Arcade and Tammy Faye Starlight, forged their own online videos, the proceeds from which were donated to Pangea.
Shanaghan warns that while social media may create new audiences, unless the followers live nearby, online outreach may not be as useful as one might hope.
Still, he is encouraged by the large number of young aspiring performers in his audience who probably got to the club thanks to social media, and ideally "are now more riveted by live theatre than an electronic device."
A Place Where Celebs and Wannabees Rub Shoulders
Birdland lives at the high end of the cabaret spectrum, launched in 1949 on Broadway at 52nd Street, it was the jazz hub of the 1930s and '40s. The club's first headliner was Charlie Parker, and though Birdland has evolved in its various home over the decades, its onstage star power has never diminished. It's still identified primarily as a topnotch jazz club.
Now on W. 44th Street, the club has expanded its programming to embrace a "Broadway Concert Series" and has featured such stars as Chita Rivera, Liza Minnelli, Michael Feinstein, and Christine Ebersole, says Birdland booker Jim Caruso, a celebrity performer in his own right who has walked off with a host of honors including seven MACs and two Bistro Awards.
Along with booking the acts for close to two decades, he also plays host, to Birdland's Monday night Cast Party, a festive, fun-filled open mic variety show where stars and aspiring stars rub shoulders and flaunt their talents.
Five years ago the club extended its mission even further with its state-of-the-art Birdland Theater; the latter presenting burlesque, comedy, revues, featuring up-and-comers along with Broadway and jazz legends.
"The talent onstage reflects my own taste," says Caruso. "It's been said nothing bad can happen at Radio City. The same is true for Birdland."
Asked about cabaret trends at Birdland, Caruso says, "Great entertainment is great entertainment. There are always audiences and performers who want the Great American Songbook and those who enjoy modern takes on standards. We book artists of all types and experiences, and yes, if someone is proficient in social media it helps. It's very competitive. We're competing with audiences who may want to stay at home.
"I don't create boundaries for my performers," he continues. "I never say you can't work blue or sing rock 'n' roll. I'm a presenter, not a producer."
What Tomorrow's Ever-Evolving Cabaret Might Look Like
Gazing into that proverbial crystal ball, no one can predict with assurance what tomorrow's cabaret will look like. One booker suggests hotels will once again be housing cabarets, only this time around they will be smaller, more modest clubs, as compared with the glossy night spots of yesteryear. He expects, certainly hopes, to see dancing incorporated into cabaret spaces. Yes, audience members getting up to shake a leg.
To what degree the hotel setting and/or twirling couples (singles, trios, groups) might inform the performances onstage remains to be seen. Will cabarets, like 54 Below, attempt to take the nonprofit route and how will that new economic model inform the theatrical event? No one knows for certain. Still, a note of cautious optimism prevails among those I interviewed.
Myer, for example, points out that cabaret has always (allegedly) been on its last legs. TV was going to kill it. The boom in home entertainment options sounded the death knell. Only to be surpassed by COVID, which in fact brought cabaret (along with all other live entertainment venues) to a grinding halt. At the same time, online performances flourished and cabarets have reopened, though many of the venues have not fully recovered.
"Well, it still isn't over," emphasizes Myer. "Cabarets close and new ones continue to appear. Artists will always find a way to strut their stuff in person. And even with a thousand channels on TV, audiences know there's nothing as simple and wonderful as live entertainment. That will never disappear, you and the night and the performer face to face in an intimate space. That will go on forever."
###
Editor's Note: In our attempt to achieve a comprehensive exploration of New York cabaret rooms, we also reached out to Chelsea Table + Stage and Joe's Pub to be interviewed for this article, but neither cabaret venue was available for comment at this time.
---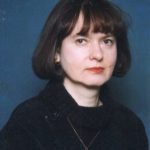 About the Author
Simi Horwitz is an award-winning feature writer/film reviewer who has been honored by The Newswomen's Club of New York, The Los Angeles Press Club, The Society for Feature Journalism, the American Jewish Press Association, and the New York Press Club (among others). She received an Honorable Mention from Folio: Eddie and Ozzie Awards for her two drag stories (May 22, 2020, August 4, 2020) published here on BistroAwards.com. More recently, she was the recipient of the 2023 New York Press Club Award and won three 2023 L.A. Press Club Awards., including first prize for film criticism (for reviews published in the Forward). The publications that have printed her work include The New York Times, The Washington Post, The Hollywood Reporter, Film Journal International, and American Theatre. She was an on-staff feature writer at Backstage for fifteen years (1997-2012).